Study Italian in Perugia!
One of SPSCA's signature programs for our members is our Scholarship Program. Scholarships are awarded to study at the University for Foreigners (Università per Stranieri), the oldest and most prestigious Italian institution engaged in teaching Italian language and culture, located in the heart of historic Perugia. Students not only have an opportunity to improve their language skills in an intensive one-month program and meet students from all over the world, they also are exposed to living la dolce vita in the "Green Heart of Italy."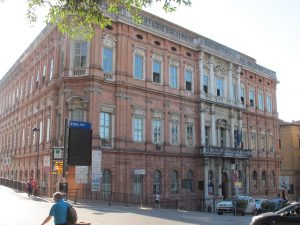 For 2023 studies, applications were accepted February 15 through March 15 and the application period is now closed.
Applicants must be members of the Seattle-Perugia Sister City Association (JOIN HERE), must be at least 18 years old, a U.S. citizen and have some basic knowledge of the Italian language.
In most cases, scholars can choose the month that works best for their schedule. In addition to tuition, a modest stipend is provided to help defray travel costs to - and / or living costs while in - Perugia.
Learn more about the SPSCA scholarship program in our SPSCA scholarship FAQ. ​
Questions? Write to: SPSCA Scholarships
Recent scholars share their experiences:
Carla, March 2023 scholar: I had the deeply rewarding opportunity to study at Università per Stranieri in Perugia on a scholarship from SPSCA in March 2023. It was so much fun: waking up every day, going to school, knowing my route would take me past glorious ancient buildings and newly installed public art, finding interesting places to eat, and living the rhythms of the city.
But the most significant value for me came from the improvement in my language skills, which allowed me to have natural discussions about anything with local people. Understanding the nuances of the language gives insight into Italian history and its values.
Dianne, Dec 2022 scholar: "Receiving my Italian citizenship at the start of the pandemic motivated me to begin online Italian studies in late 2021, and the SPSCA scholarship provided the perfect opportunity to further my studies. I found that the daily immersion and lessons helped boost my comprehension, vocabulary and conversation. I shared classes with students from Europe, Russia, China and South America, and more, in the beautiful Palazzo Gallenga, among frescoes from the 18th century, ornate stairways and spectacular views of the city. Studying in December also provided the opportunity to enjoy the holiday festivities: Christmas decorations and lights began appearing across town lighting up the Medieval buildings, streets and piazzas. The atmosphere was so festive with Christmas market stalls, chestnut roasters, a carnival on the main pedestrian thoroughfare, an ice-skating rink and many concerts. I especially enjoyed connecting with Perugians at school, in cafes and museums. Thank you SPSCA for supporting my continued Italian language journey and for this rich opportunity to spend time in Perugia."
Susie, Oct 2022 scholar: "My month of improving my language skills at an accredited Italian university was rather transformative for me. I came away with less trepidation about speaking Italian, less fear of making mistakes (which I've accepted is just going to happen) and an increased mastery of grammar and vocabulary. My fellow students were 20-30 years old, save for one gentleman from Germany who was in his eighties. We all bonded well, regardless of age and nationality: ten countries were represented in my class. Perugia itself was an incredibly captivating and friendly medieval city with endless opportunities for discovery. Added to this was the opportunity to speak every day with so many locals and have the chance to use what I was learning. I improved my Italian and I improved myself. Grazie mille SPSCA."
Karen, Sept 2022 scholar: "How lucky was I to have the opportunity to live and study in Perugia for one month. The University is not only a magnificent 100-year-old palazzo but is home to thousands of foreign students who come to study the Italian language and culture every year. My experience was life changing in that I spent my days absorbing the language that was spoken nonstop by the professors. Of the 9 students in my class, I was the only English speaker, so our common language at break time and after school was Italian. In addition to exploring this magical city and seeing every historic site the town has to offer, I took the opportunity to visit many of the neighboring Umbrian towns. A month's stay in Perugia allows one the opportunity to study and partake in local culture. It's a truly wonderful opportunity for which I am very grateful to SPSCA."
Lily, July 2022 scholar: "The study and living experience in Perugia surpassed my expectations and was truly such a fulfilling, exciting, challenging and beautiful experience. The city itself is simply magical, the medieval interior is charming and hilly, the Umbrian countryside is lovely and idyllic, and the people and food are the best I found in Italy. By the end of my month there, I became so much more confident and fluid in my Italian, and was able to communicate, while not perfectly, effectively. The education and mix of teachers help to develop vocab, grammar and listening, which supplements the incomparable benefit of living in Italy and practicing Italian every day. Perugia is truly amazing."
Jeff, July 2021 scholar: "I had the pleasure of spending my July 2021 in Perugia thanks to my scholarship from SPSCA. Perugia, and the surrounding areas in Umbria, are the perfect backdrop to experience everything central Italy has to offer. The university itself is located in a beautiful building, filled with classrooms so picturesque that they make you feel like you are inside a painting. I had the pleasure of meeting locals who were always so eager to show off their beautiful city, as well as other foreigners in the program who became the perfect co-explorers of the region. A daily serving of a morning cornetto, a bowl of mid-afternoon pasta, some evening pizza, and nightly cone of gelato will feel guilt-free after hiking the inevitable inclines included in every journey through this hilltop city. Perugia offers a wide-ranging menu of activities to do in your free time, such as markets, theaters, museums, concerts, soccer matches, etc. I highly recommend using the local buses or trains to explore the surrounding areas within Umbria when you feel the need to change up your scenery!"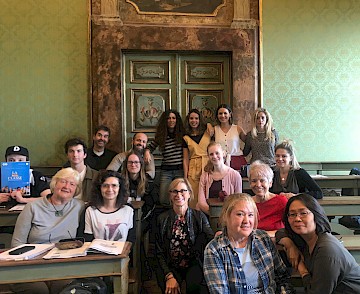 We are able to offer these scholarships through the generous support of our friends, business sponsors and the Università per Stranieri.
We thank Kent Bakke, former CEO of La Marzocco, for his generous contribution toward one scholarship in 2022.
​If you would like to make a personal or corporate contribution to sponsor a scholarship or artist exchange, please contact us.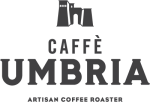 Caffe Umbria and its owner Emanuele Bizzarri have been long-time supporters of SPSCA, and the Caffe Umbria Scholarship was established in 2016. Bizzari's grandfather, Ornello Bizzarri, built a roastery in Perugia in the 1940s, and Emanuele is the third-generation to enter the coffee business. The company logo even carries a stylized version of the city's famous Etruscan arch. Caffe Umbria's Pioneer Square location is also the site of our twice-monthly Italian language conversation group, La Tavola Italiana. We are very appreciative of our long-time partnership with Caffe Umbria and Emanuele Bizzarri, and his generous support of our programs.